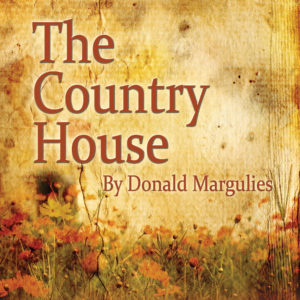 A new comedy about a deeply dramatic family
September 30 to October 22, 2017
Directed by David Motroni
8:00 PM — September 30, October 6, 7, 13, 14, 20, & 21
2:00 PM — October 1, 8, 15, & 22
Auditions: August 7 and 8, 2017, at 7:00 p.m.
Learn about auditioning
A brood of famous and longing-to-be-famous creative artists have gathered at their summer home during the Williamstown Theatre Festival. A quiet reprieve from the noise of the city. But in this homage to Chekhov, the weekend takes an unexpected turn and incites a series of improvisations, simmering jealousies, romantic outbursts, and passionate soul-searching. Both witty and compelling, is comedy provides a piercing look at a family of performers coming to terms with the roles they play in each other's lives.
Note: This production includes the smoking of herbal cigarettes, strong language and themes and may not be suitable for all audiences.
The Country House is presented by special arrangement with Dramatists Play Service, Inc.
Our Online Box Office is Now Open!
Individual show tickets go on sale August 28, 2017! Until then, purchase season tickets.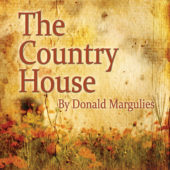 Redlands Footlighters will hold open auditions for The Country House, by Donald Margulies, on August 7 & 8 at 7:00 p.m. Callbacks, if necessary, will be held in the theater at 7:00 p.m. on August 10.  The theater is located at 1810 Barton Road in Redlands. Directed by David Motroni, the audition will consist of cold readings from the play. No appointments are necessary and head shots/resumes are helpful, but not required. Please bring all conflicts to auditions. There is no pay. People interested in […]