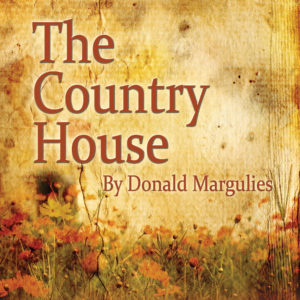 A new comedy about a deeply dramatic family
September 30 to October 22, 2017
Directed by Kellie McDonald
8:00 PM — September 30, October 6, 7, 13, 14, 20, & 21
2:00 PM — October 1, 8, 15, & 22
Auditions: August 7 and 8, 2017, at 7:00 p.m.
Learn about auditioning
A brood of famous and longing-to-be-famous creative artists have gathered at their summer home during the Williamstown Theatre Festival. A quiet reprieve from the noise of the city. But in this homage to Chekhov, the weekend takes an unexpected turn and incites a series of improvisations, simmering jealousies, romantic outbursts, and passionate soul-searching. Both witty and compelling, is comedy provides a piercing look at a family of performers coming to terms with the roles they play in each other's lives.
Note: This production includes the smoking of herbal cigarettes, strong language and themes and may not be suitable for all audiences.
The Country House is presented by special arrangement with Dramatists Play Service, Inc.
About the Director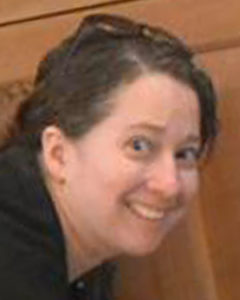 Kellie McDonald is excited to be back directing at the Redlands Footlighters. Last year she finished her Master's degree in Theatre Direction, from the East 15 Acting School in London. She received her B.A. in Acting from Cal State San Bernardino (CSUSB). Kellie is extremely grateful for the generosity of the Footlighters. Last Summer, they produced her successful master's thesis production Vigil, and have always been supportive of her. In addition to living and attending graduate school in London, when Kellie was at CSUSB she performed in a puppet version of The Odyssey in Bulgaria and China. She enjoys traveling, getting to work with new people, and learning about their cultures and backgrounds.
Kellie has previously directed The 39 Steps, and The Rainmaker at the Footlighters. She also has assistant directed, stage and production managed several of their productions, and served on their board of directors. Previously, Kellie, was an Inland Theatre League judge and has judged play writing competitions. She has taught classes, workshops, for both adults and children. During the Winter 2017 quarter, Kellie was an adjunct professor for CSUSB's theatre department. Currently you can find Kellie working at UC Riverside and during the evenings she can be found directing this wonderful production of The Country House.
Reviews
"A valentine to the artists of the stage." —The New York Times.
"Remarkably candid and funny." —Variety.
"This is a play that sneaks up on you, its satire and surprises well concealed and explosively timed." —CulturalWeekly.com.
"A valentine to the theater…There are laughs aplenty." —Entertainment Weekly.
"Margulies takes drama and intrigue to new heights…THE COUNTRY HOUSE gets us to think and feel and reconsider the conditions at hand. That's a feat that great plays like this one can achieve." —The Huffington Post.
"One of the most disciplined and satisfying new American plays to reach Broadway in the past decade. A truly affecting play." –Terry Teachout, Wall Street Journal
"Like Chekhov, Mr. Margulies is a specialist in rueful regrets and misty glimpses of roads not taken." –Ben Brantley, New York Times
"With a knack for precision in depicting emotional and intellectual ambiguities, Margulies leaves his audiences feeling ripe with wisdom. His untethered finales beg for the audience to cathartically suffer and soar with his intelligently alive characters. Rather than leaving us longing for the past as in Chekhov, or looking to the potential of the future, as in Ibsen, Margulies keeps us longing for connection to the present moment." –Kate Bergstrom, Santa Barbara Independent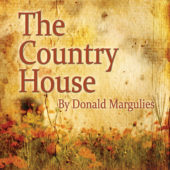 Redlands Footlighters will hold open auditions for The Country House, by Donald Margulies, on August 7 & 8 at 7:00 p.m. Callbacks, if necessary, will be held in the theater at 7:00 p.m. on August 10.  The theater is located at 1810 Barton Road in Redlands. Directed by David Motroni, the audition will consist of cold readings from the play. No appointments are necessary and head shots/resumes are helpful, but not required. Please bring all conflicts to auditions. There is no pay. People interested in […]