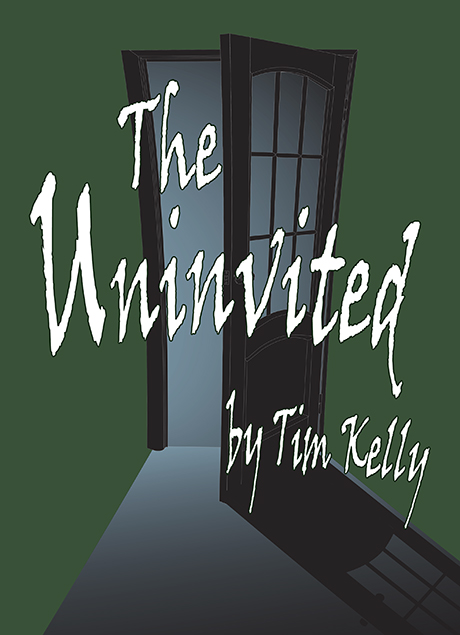 A classic supernatural thriller
November 7-24, 2013
8:00 PM — November 7, 8, 9, 15, 16, 22, & 23
2:00 PM — November 10, 17, & 24
Directed by Tom Hurst
You're sure to be spooked by this edge-of-your-seat thriller! A charming house in England holds a dark secret. The new owners come face-to-face with the dangerous resident spirit and the house's disturbing past. Don't miss this eerie delight!
From Dorothy Macardle's classic ghost story.
Produced by special arrangement with Dramatists Play Service, Inc.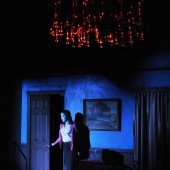 Redlands Footlighters is excited to open The Uninvited, a classic ghost story, today at 8:00 p.m. After the performance the audience is invited to gather on the patio for a reception to celebrate the successful opening with the cast and crew. The Uninvited, written by Tim Kelly, is a thrilling tale of ghosts and dark secrets. Pam and Roddy Fitzgerald (played by Sabrina Foley and Costello Bryan) are siblings looking for a place where she can escape London and he can write. The house they […]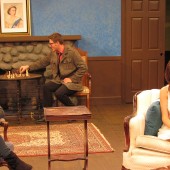 Redlands Footlighters continues its sixty-eighth season with the stage version of Dorothy Macardle's classic ghost story, The Uninvited. Adapted by Tim Kelly, this thrilling tale of ghosts and dark secrets was first famous as a novel in 1942. Audiences will remember it as a classic 1944 movie with Ray Milland and Ruth Hussey. Pam and Roddy Fitzgerald (played by Sabrina Foley and Costello Bryan) are siblings looking for a place where she can escape London and he can write. The house they find is badly […]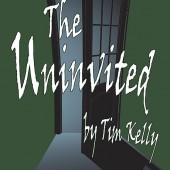 Redlands Footlighters will hold auditions for the classic thriller The Uninvited, written by Tim Kelly, based on Dorothy Macardle's classic ghost story. Directed by Footlighters veteran Tom Hurst, auditions will be held Monday and Tuesday, September 16th and 17th, at 7:00pm at the Redlands Footlighters Theatre, located at 1810 Barton Road in Redlands. Running November 7-24, this tight and engaging show that is sure to please our audience. Casting four men and six women to play the following: Stella Meredith – Actress to play age […]