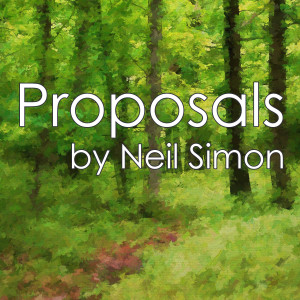 A different Neil Simon
April 1-23, 2017
Directed by Pamela Lambert
8:00 PM — April 1, 7, 8, 14, 15, 21, & 22
2:00 PM — April 2, 9, 16, & 23
Auditions: February 6-7, 2017, at 7:00 p.m.
Learn more
This delightful memory play recalls the last time the Hines family gathered at their retreat in the Poconos. The summer of 1953 brings romantic entanglements that coalesce one idyllic afternoon. Burt Hines eagerly anticipates the arrival of the ex-wife he still loves. Daughter Josie has just broken her engagement. And Clemma, the black housekeeper at the center of the action, casts an astute eye on the complications while facing her own unresolved past.
"New directions from the dazzlingly successful playwright who changed the very face of comedy on Broadway."
"A play of great warmth and charm."
"Hey, am I in the right place? I thought there was supposed to be a Neil Simon play going on here."
Presented by special arrangement with Samuel French, Inc.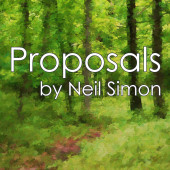 Redlands Footlighters will hold auditions for Neil Simon's Proposals on February 6 and 7 at 7:00 PM.  Auditions will consist of cold readings from the script. Download sides. Directed by Pamela Lambert, this rare gem from America's playwright recalls the last time the Hines family gathered at their retreat in the Poconos. The summer of 1953 brings romantic entanglements that coalesce one idyllic afternoon. Burt Hines eagerly anticipates the arrival of the ex-wife he still loves. Daughter Josie has just broken her engagement. And Clemma, the […]