Redlands Footlighters welcomes all actors to come play with us! We pride ourselves on creating a safe environment where actors can have fun developing their skills while meeting new people. We are all volunteers here, there is no pay.
Most auditions will require cold-reading from the script, but be sure to check the show's details page for special audition requirements.
Please come to auditions prepared with a list of past experience as well as all scheduling conflicts between auditions and the performances. You can provide a photo or we will take your picture when you arrive.
Not an actor?
We are always looking for help behind-the-scenes. Come to auditions to learn how to get involved!
Audition Dates for our 2017-2018 Season
Unless otherwise noted, auditions are held on Monday and Tuesday at 7:00 p.m. at the theatre, located at 1810 Barton Road, in Redlands.
Casting below is preliminary. Please check back for specifics closer to the scheduled date.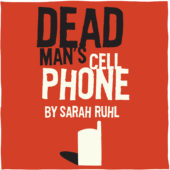 Redlands Footlighters will hold open auditions for Dead Man's Cell Phone, by Sarah Ruhl, on November  27 & 28 at 7:00 p.m. The theater is located at 1810 Barton Road in Redlands. Performances run February 3-25, 2018. Directed by Jeff Richards, the audition will consist of cold readings from the play. No appointments are necessary and head shots/resumes are helpful, but not required. Please bring all conflicts to auditions. There is no pay. People interested in working backstage or behind-the-scenes are encouraged to come to […]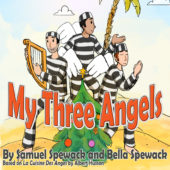 Auditions for My Three Angels, directed by Mia Mercado, will be held October 3rd & 4th (Tuesday and Wednesday) at 7:00 p.m. at Redlands Footlighters. Casting 7 men/3 women The audition will be cold readings from the script Rehearsals are Monday- Thursday, 7-10 pm Show dates are November 25 – December 17 Learn more about auditioning. The scene is French Guiana, Christmas day where the temperature has graciously dropped to 104 degrees. Three amiable convicts are employed as roofers at Ducotel's General Store. The roof […]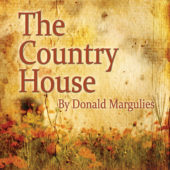 Redlands Footlighters will hold open auditions for The Country House, by Donald Margulies, on August 7 & 8 at 7:00 p.m. Callbacks, if necessary, will be held in the theater at 7:00 p.m. on August 10.  The theater is located at 1810 Barton Road in Redlands. Directed by David Motroni, the audition will consist of cold readings from the play. No appointments are necessary and head shots/resumes are helpful, but not required. Please bring all conflicts to auditions. There is no pay. People interested in […]