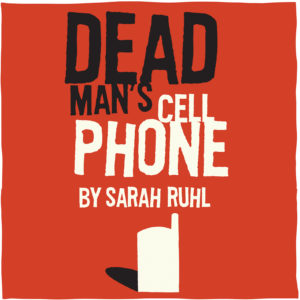 A wildly imaginative new comedy
February 3-25, 2018
Directed by Jeff Richards
8:00 PM — February 3, 9, 10, 16, 17, 23, & 24
2:00 PM — February 4, 11, 18, & 25
Auditions: November 27 and 28, 2017, at 7:00 p.m.
Learn about auditioning
An incessantly ringing cell phone in a quiet café. A stranger at the next table who has had enough. And a dead man—with a lot of loose ends. So begins this fascinating new work about how we memorialize the dead—and how that remembering changes us. It is the odyssey of a woman forced to confront her own assumptions about morality, redemption, and the need to connect in a technologically obsessed world.
Dead Man's Cell Phone is presented by special arrangement with Samuel French, Inc.
Dead Man's Cell Phone was first presented at Wooly Mammoth Theatre Company in Washington D.C. in 2007. It was directed by Rebecca Taichman.
Reviews
"Satire is her oxygen. . . . In her new oddball comedy, Dead Man's Cell Phone, Sarah Ruhl is forever vital in her lyrical and biting takes on how we behave." – The Washington Post
"Ruhl's zany probe of the razor-thin line between life and death delivers a fresh and humorous look at the times we live in." – Variety
"[Ruhl] tackles big ideas with a voice that entertains" – NPR
"…beguiling new comedy…Ms. Ruhl's work blends the mundane and the metaphysical, the blunt and the obscure, the patently bizarre and the bizarrely moving." – New York Time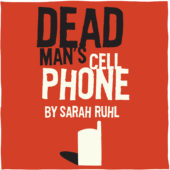 Redlands Footlighters will hold open auditions for Dead Man's Cell Phone, by Sarah Ruhl, on November  27 & 28 at 7:00 p.m. The theater is located at 1810 Barton Road in Redlands. Performances run February 3-25, 2018. Directed by Jeff Richards, the audition will consist of cold readings from the play. No appointments are necessary and head shots/resumes are helpful, but not required. Please bring all conflicts to auditions. There is no pay. People interested in working backstage or behind-the-scenes are encouraged to come to […]