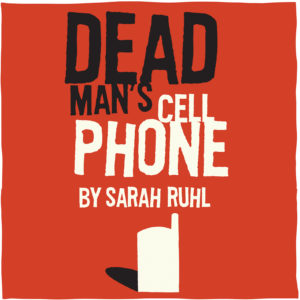 A wildly imaginative new comedy
February 3-25, 2018
Directed by Jeff Richards
8:00 PM — February 3, 9, 10, 16, 17, 23, & 24
2:00 PM — February 4, 11, 18, & 25
Auditions: November 27 and 28, 2017, at 7:00 p.m.
Learn about auditioning
An incessantly ringing cell phone in a quiet café. A stranger at the next table who has had enough. And a dead man—with a lot of loose ends. So begins this fascinating new work about how we memorialize the dead—and how that remembering changes us. It is the odyssey of a woman forced to confront her own assumptions about morality, redemption, and the need to connect in a technologically obsessed world.
Dead Man's Cell Phone is presented by special arrangement with Samuel French, Inc.
Our Online Box Office is Now Open!
Individual show tickets go on sale August 28, 2017! Until then, purchase season tickets.