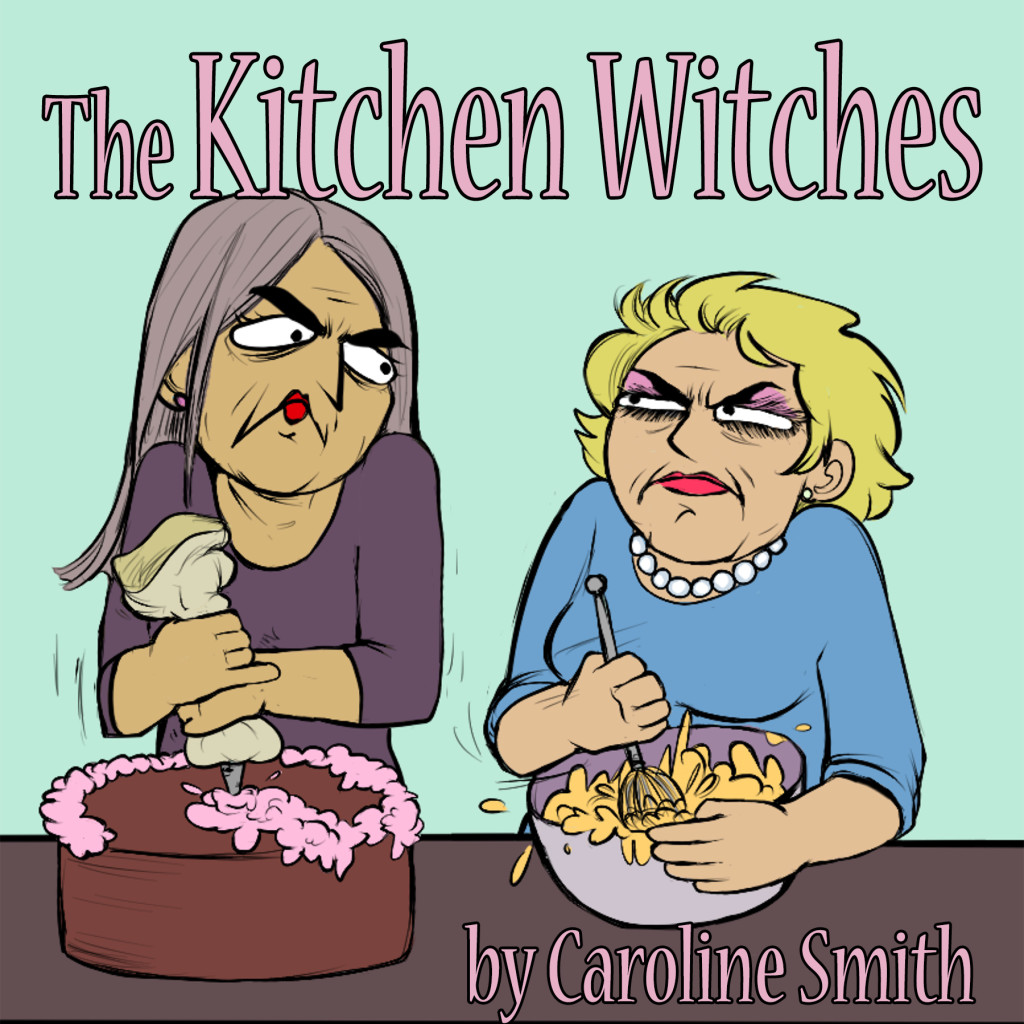 Laugh-out-loud yolks
October 3-25, 2015
Directed by Steve Johnson
8:00 PM — October 3, 9, 10, 16, 17, 23, & 24
2:00 PM — October 4, 11, 18, & 25
Auditions: August 10-11, 2015, at 7:00 p.m.
Learn more
Isobel and Dolly, two rival cable-access cooking show hostesses, find themselves together on a new show. Temperatures quickly rise, food and insults fly, and Dolly's son Stephen tries to put out the fires on and off the set. The ratings (and animosity) continue to grow as people tune in to watch the drama unfold.
Produced by special arrangement with Samuel French, Inc.
The Kitchen Witches was the winner of the 2005 Samuel French Canadian Playwrights Contest.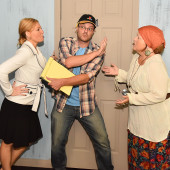 Come see what is cooking at Redlands Footlighters! The Kitchen Witches, written by Caroline Smith and directed by Steve Johnson, opens this Saturday and continues on weekends through October 25. 8:00 PM — OCTOBER 3, 9, 10, 16, 17, 23, & 24 2:00 PM — OCTOBER 4, 11, 18, & 25 Isobel and Dolly, two rival cable-access cooking show hostesses that have been lifelong enemies, find themselves together on a new show. Think Julia Child and Paula Dean fighting over a man and a roast […]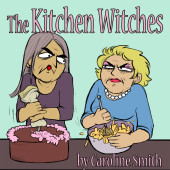 Redlands Footlighters will hold open auditions for The Kitchen Witches, a comedy by Caroline Smith and directed by Steve Johnson. Auditions will be held on August 10 and 11 at 7pm at the Footlighters' theater: 1810 Barton Road, in Redlands. Performances run October 3-25. About the show from SamuelFrench.com: Isobel Lomax and Dolly Biddle are two "mature" cable-access cooking show hostesses who have hated each other for 30 years, ever since Larry Biddle dated one and married the other. When circumstances put them together on […]