Two New Faces for the Theatre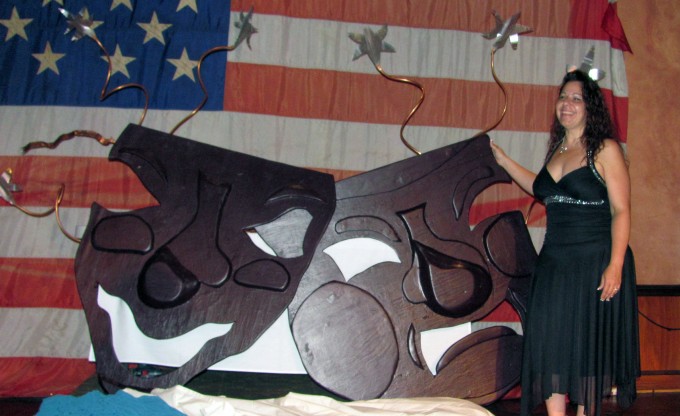 For the last year, the board has been discussing ways to improve the visibility of the theatre and the first stage of this was revealed at the Annual Awards.
Tamara Lillibridge-Griffey, a long time Footlighter, was asked to design comedy and tragedy masks to place on the outside of the building. After months of work, she gifted the theatre with the masks. The masks are large enough to attract notice to the theater while being detailed to serve as a piece of art for theater goers to admire. The masks are a welcome addition to the theatre and will be up soon.