Footlighters Awards Scholarships to Redlands Seniors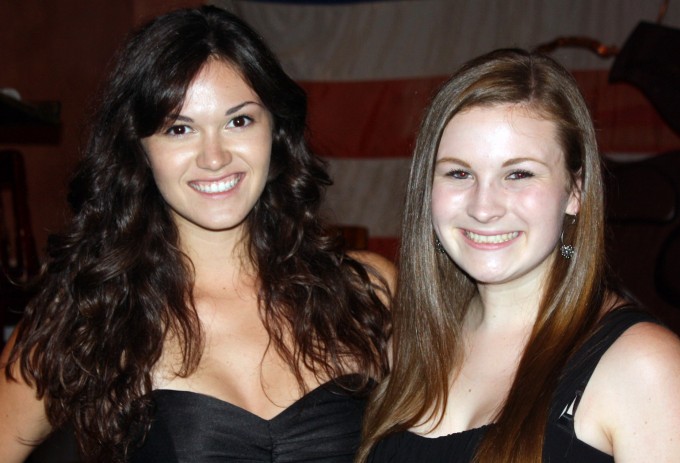 At the annual awards banquette, the Footlighters were proud to award $1,000 scholarships to three students who have been active in theater arts programs at their high schools and in local community theaters.
For the first time, the Footlighters gave a scholarship to a Citrus Valley High School graduate. Alexis Scanlon, who was unable to attend the ceremony, received the scholarship for Citrus Valley High School. Scanlon was most recently in the Footlighters' production of "Southern Hospitality." She plans to attend a four-year college and major in theater arts with an emphasis on acting or directing or both. She participated in her high school theater program and in her senior year had lead roles in six productions. She recently won an award for her lead role in "Almost Maine."She was a member of the National Honor Society and president of her thespian troupe and participated in the Advanced Women's Choir.
Julia Bray received the Merle and Peggy Williams Scholarship for Redlands High School. Bray will attend Cal State San Bernardino as a musical theater major with minors in dance and communications. She has been an International Thespian member for all four years of high school and has also participated in speech and debate, placing in statewide competitions for dramatic interpretation for several years. Julia has also participated in regional community theater including LifeHouse Theater in Redlands.
Emily Quinn received the Joe Camp Scholarship for Redlands East Valley High School. Quinn will attend Chapman University in the fall. She has not decided on a major, but theater and vocal performance are among her interests. She has participated in her school's theater program for four years and has been a member of the thespian troupe since her freshman year, serving as president in her senior year. In addition to theater, Quinn has been a member of the East Valley Singers for four years. She said singing and acting have been a large part of her life since an early age.