Announcing Free Acting Workshops Hosted by Redlands Footlighters
The first session is full. Use the form below to be added to the waiting list or to ask questions.
Redlands Footlighters is excited to host free, weekly acting workshops for adults facilitated by Barry Wallace. Workshops will begin on Tuesday, January 5.  Here are the important details.
The workshop is completely, totally, unequivocally FREE.
Sessions will be every Tuesday except when the show in rehearsal needs the space.
Sessions will be from 7:00pm to about 10:00pm.
The maximum number of workshop members is sixteen. If you wish to join, you must reserve your spot. Every three months, sign-ups will be rotated. If you wish to join the workshop but it is full, you can request to be on the waiting list. Whenever someone leaves, the top name on the waiting list will be invited.
The workshop is just that, a workshop, not a class. It is an opportunity to work on your craft. The instructor (Barry Wallace) has spent his life teaching acting and helping actors to improve and enhance their performance. The goal is not to "teach you how to act," but to help you find ways to enhance the talent and skills you already have.
Beginners are as welcome as experienced actors. You are encouraged to bring you own scene; however scenes will be provided (at least in the beginning) if you don't have one.
The workshop is for adults and young adults aged 18 and above. If you are under 18, but very serious about acting, contact Barry to discuss the possibility of attending. The scene content will be mature.
Workshops will be held in the Green Room at the Redlands Footlighters Theater at 1810 Barton Road in Redlands. Members of the workshop will be expected to comply with the common sense Footlighters rules for respecting the space.
If it's so good, why is it free? Because Barry doesn't need the money and loves working with actors. For Footlighters, it is another way to meet part of its mission to provide "growth for actors" as well as enhancing the ranks of actors available to community theater.
The workshop begins in two weeks: Jan. 5, 2016. Get your new year off to a running start by working on your craft with others who love to act.
Use the form below to reserve your spot or contact Barry at barryofca@yahoo.com, or by private messaging him on Facebook.
Don't put it off. ACT!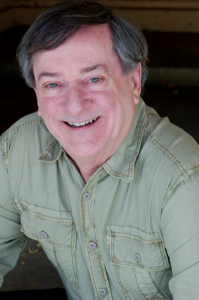 Why Barry?
The actor's a country boy from southeast Missouri who earned his BS in Education with a major in theatre from the University of Missouri.  His graduate study in acting was at Missouri State University (Formerly Southwest Missouri State University).  He's also studied film acting in Los Angeles with Dee Wallace, Josh Ravetch, and Shari Shaw.  Thirty-nine years of teaching secondary theatre have been punctuated with time off for radio announcing and management level work in the hospitality industry.