A Little Murder… auditions scheduled for April 4 & 5
Redlands Footlighters will hold auditions for the comedy A Little Murder Never Hurt Anybody, written by Ron Bernas and directed by Barry Wallace, on April 4 and 5 at 7:00 p.m. Auditions will be held at the theater at 1810 Barton Road in Redlands.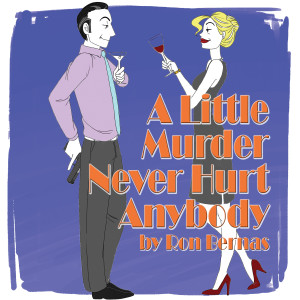 Rehearsals will begin April 18 and the show runs June 4-26.
Auditions will consist of cold reading from the script. Learn more about auditioning.
About the show: New Year's resolutions are often difficult to keep, but Matthew makes a concerted effort to keep his: to kill his wife. Luckily for her, he isn't very clever. Combine a number of odd deaths with a wedding, a secretive butler, and a Sam Spade wannabe, you can expect that hilarious misunderstandings are bound to occur.
Seeking 4 men and 2 women:
MATTHEW PERRY – Mid-50's, a man who from birth has had more dollars than sense. He is facing a minor mid-life crisis.
BUTTRAM – 40's-50's, the family butler for many years, though convinced he is above being a butler – at least for this family. He is given to crying jags, and harbors a terrible secret.
JULIA PERRY – Mid-50's, Matthew's wife. A classy, intelligent woman who loves her husband despite his many faults – and is always a step ahead of him.
BUNNY PERRY – mid-20's (or so), Matthew and Julia's sweet, but dim witted and deeply shallow daughter.
DONALD – mid-20's (or so), Bunny's fiance. He is very earnest, and very much in love with Bunny, despite her lack of savvy.
PLOTNIK – 30's-50's, a witless detective. He was born 40 years too late, and read too many Dashiell Hammett novels. (Yes, he can read, sort of.) He fancies himself a cynical gumshoe, but lacks the savvy to locate, let alone solve, a crime.