Wait Until Dark auditions tonight and tomorrow
Redlands Footlighters will hold auditions for the classic thriller, Wait Until Dark, on September 5 & 6, 2016, at 7:00 p.m.
Written by Frederick Knott and adapted by Jeffrey Hatcher. Runs November 5-27, 2016, and is directed by Pat McQuillan.
Be prepared to cold read from the script.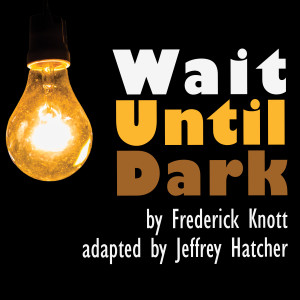 Cast requires 4 men, 2 women (one blind woman, one young girl 12-14 y.o.).
Seeking:
Susan Hendrix: Young woman who lost her sight a year and a half ago.
Sam Hendrix: Her husband. A tender, yet strong man.
Mike, Carlino, and Roat: Three thugs.
Gloria: 14-year-old, bratty upstairs neighbor.