Auditions for The Kitchen Witches scheduled for August 10-11
Redlands Footlighters will hold open auditions for The Kitchen Witches, a comedy by Caroline Smith and directed by Steve Johnson. Auditions will be held on August 10 and 11 at 7pm at the Footlighters' theater: 1810 Barton Road, in Redlands. Performances run October 3-25.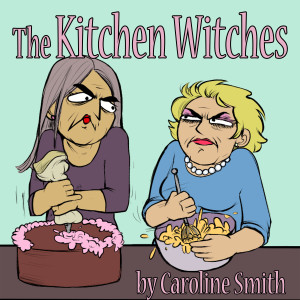 About the show from SamuelFrench.com:
Isobel Lomax and Dolly Biddle are two "mature" cable-access cooking show hostesses who have hated each other for 30 years, ever since Larry Biddle dated one and married the other. When circumstances put them together on a TV show called The Kitchen Witches, the insults are flung harder than the food! Dolly's long-suffering TV-producer son Stephen tries to keep them on track, but as long as Dolly's dressing room is one inch closer to the set than Isobel's, it's a losing battle, and the show becomes a rating smash as Dolly and Isobel top both Martha Stewart and Jerry Springer! Winner! 2005 Samuel French Canadian Playwrights Contest.
Casting for:
Looking for two "older" women. One needs to be masterful in several accents. Both are sweet and nice for the camera, but openly hate each other when the lights are off. Comic timing and pacing is critical.
Also seeking one man to play their son and producer of their TV show. This is the straight man caught in the middle – trying not to show favoritism and failing at upsetting his mother.
There is another role for a man or women to play a stage manager. This role will likely be combined as the actual stage manager of the run.
Auditions will consist of cold reading from the script. Please come prepared with schedule conflicts. Most rehearsals will take place Tuesday-Thursday with some possible weekends. There is no pay.
Visit https://redlandsfootlighters.org/auditions/ for more additional information.  Contact info@redlandsfootlighters.org with questions.