Auditions for Exit Laughing to be held June 15 and 16
Redlands Footlighters will hold auditions on June 15 and 16 at 7:00 PM for Exit Laughing, written by Paul Elliott and directed by Cindi East. Learn more about the play.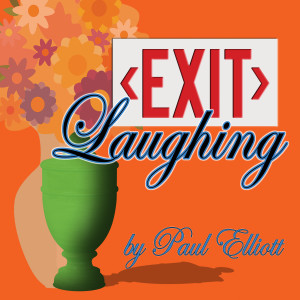 Looking for 3 mature women, a young woman, and a young man (details below).
Auditions will consist of cold reading from the script. Setting is Birmingham, Alabama, so Southern accents are preferred.
A rehearsal calendar will be posted at auditions so please come prepared with conflicts. All conflicts must be stated on audition form. If you bring a resume please have it stapled to the theater-provided audition form.
Rehearsals may begin immediately and generally run Monday through Thursday evenings. The schedule will be finalized after casting. Exit Laughing runs August 8-30. There is no pay.
Character breakdown:
RACHEL ANN (20's): A moderately attractive college student who seems to have issues with life and men until bridge night opens her eyes. She has a bit of an attitude.
CONNIE HARLAND (Mid-Late 50's): Rachel's mother. Discovers on bridge night that contrary to what she believes, life doesn't end at 55.
LEONA (Mid-Late 50's): One of Connie's closest friends and long standing member of the bridge club. Beautician by day and caustic lush by preference, which is evident in her voice.
MILLIE (Mid-Late 50's): Another of Connie's friends and long standing member of the bridge club. She marches to the beat of a different drummer. She is the one who "borrows" the ashes of the fourth member of the bridge club.
POLICEMAN/BOBBY (20's): Rachel's love interest and male stripper. Must be able to pull off a modified strip tease convincingly.
BUTTER-BUT: The cat. Makes a couple of appearances so we need a real cat who can be carried on and off and not be freaked out by an audience.