Auditions for Cemetery Club coming February 5 & 6
Redlands Footlighters will hold auditions for the timeless comedy, The Cemetery Club by Ivan Menchell, on February 5 & 6 at 7:00 p.m. Auditions will be at the theater located at 1810 Barton Road in Redlands. Show runs April 7-29, 2018.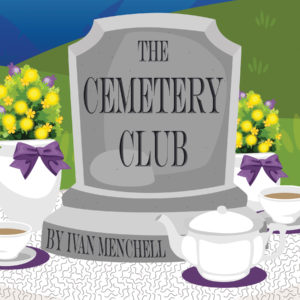 Directed by Pamela Lambert, actors will be asked to cold read from the script. Sides can be found here [PDF].
Looking for 4 women who can play 50s or 60s. Although this is a comedy, the roles require a broad range of emotions. The characters represent the reality that many people face after the loss of their spouse, focusing primarily on women. Each character in the cast has their own unique way of dealing with that loss.
About the show:
Three Jewish widows meet once a month for tea before going to visit their husband's graves. Ida is sweet tempered and ready to begin a new life, Lucille is a feisty embodiment of the girl who just wants to have fun, and Doris is priggish and judgmental, particularly when Sam the butcher enters the scene. Long friendships are threatened by romance and jealousy and the ladies have to work to mend Ida's broken heart.  The Broadway production starred Eileen Heckart as Lucille. It was made into a film, starring Ellen Burstyn, Dianne Ladd, Olympia Dukakis.
Cast List
Ida
Lucille
Doris
Sam
Mildred (a cameo)