Auditions details for Radio Gals
Redlands Footlighters will hold auditions for Radio Gals at 7:00 p.m. on Monday, November 30, and Tuesday, December 1. This musical comedy by Mike Craver and Mark Hardwick will be directed and choreographed by Mia Mercado with musical director Patrick Doran-Sheeran.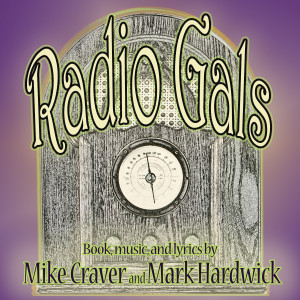 Auditions will be held at the theater: 1810 Barton Road, in Redlands.
Please prepare a song from a musical, no modern music please. CD/MP3 accompaniment only! You will also be asked to dance, please wear appropriate footwear. Cold reading to follow. Rehearsals will be Mondy to Thursday at 7pm.
About the show:
In the twenties when radio ruled the airwaves and small stations thrived, music teacher Hazel C. Hunt received a transmitter as a retirement gift and station WGAL was born in Cedar Rapids, Arkansas. A wacky quintet of singer/musicians gather daily in her parlor to set hearts thumping and toes tapping with rib tickling songs, homey chat and plugs for a rejuvenating tonic that owes its kick to the still out back. Hazel's habit of wave jumping to find a clear channel brings a government inspector to shut her down. She discovers the stage struck accordion playing tenor beneath his bureaucratic facade and he is quickly ensnared in musical and romantic shenanigans. Twenty one original songs performed with thematic props produce the zany hilarity you expect from the creators of Pump Boys and Dinettes and Smoke on the Mountain. (From SamuelFrench.com)
Performances Friday, Saturday, and Sundays February 6-28.
Characters:
HAZEL HUNT – Retirement age; matronly; shrewd; enthusiastic; perhaps a bit dotty, but definitely in control; Hazel is the town's beloved music teacher and patroness of the arts.
Vocal requirements: Low female range.
GLADYS FRITTS – Middle aged; more dramatic than Hazel; thin; high strung, and single; Gladys is a small town gal who yearns for greater horizons. She considers herself artistic and sophisticated. She possesses a deep love of poetry, and has studied voice.
Vocal Requirements: Lyric soprano.
O.B. ABBOTT – 35-45; bureaucratic, and self important, yet underneath Abbott has the soul of a poet. Abbott is a "closet" musician and singer.
Vocal requirements: Tenor or light baritone. Plays accordion or can learn.
AMERICA – Breezy; sunny; open young woman. Unsophisticated, but enthusiastic.
Vocal requirements: Soprano w/country belt.
RENNABELLE – America's cousin, perhaps a little older. Somewhat more tom-boyish, and "liberated".
Vocal requirements: Alto, with belt.
MISS AZILLEE SWINDLE – Elderly lady (played by a male); friend and associate of Hazel's.
Vocal requirements: Tenor/light baritone w/falsetto.
MISS MABEL SWINDLE – This role has been cast.