Announcing auditions for The Country House August 7 & 8
Redlands Footlighters will hold open auditions for The Country House, by Donald Margulies, on August 7 & 8 at 7:00 p.m. Callbacks, if necessary, will be held in the theater at 7:00 p.m. on August 10.  The theater is located at 1810 Barton Road in Redlands.
Directed by David Motroni, the audition will consist of cold readings from the play. No appointments are necessary and head shots/resumes are helpful, but not required. Please bring all conflicts to auditions. There is no pay.
People interested in working backstage or behind-the-scenes are encouraged to come to auditions.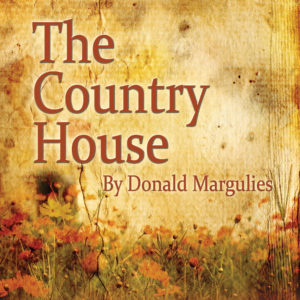 About the Show:
A brood of famous and longing-to-be-famous creative artists have gathered at their summer home during the Williamstown Theatre Festival. A quiet reprieve from the noise of the city. But in this homage to Chekhov, the weekend takes an unexpected turn and incites a series of improvisations, simmering jealousies, romantic outbursts, and passionate soul-searching. Both witty and compelling, is comedy provides a piercing look at a family of performers coming to terms with the roles they play in each other's lives.
Character Descriptions:
(3 Men, 3 Women: ages indicate characters, not necessarily actors)
Susan Keegan: 20-21, a college student, plainly lovely. Her mother, Kathy, is recently deceased.
Walter Keegan: 50's – 60's, a successful stage and fim director, Susie's father.
Anna Patterson: 60's – 70's, the matriarch, a great and famous actress, Susie's grandmother.
Elliot Cooper: 40's, a failed actor and aspiring playwright. Susie's uncle on her mother's side.
Michael Astor: 40's, a ruggedly handsome and charismatic actor, a long time family friend.
Nell McNally: 30's – 40's, an intellegent and inscrutable beauty, Walter's new actress-girlfriend.
Time Commitment:
Rehearsals: 3 – 4 week nights (usually Mon. – Thur.) at 7pm. Some Saturday mornings may be scheduled.
Performances: 8pm – September 30, October 6, 7, 13, 14, 20 & 21. 2pm – October 1, 8, 15 & 22.
Note: This production includes the smoking of herbal cigarettes and the use of strong language and themes.
Contact Info:
All questions may be adressed to the director, David Motroni by email – dtheatre1@yahoo.com