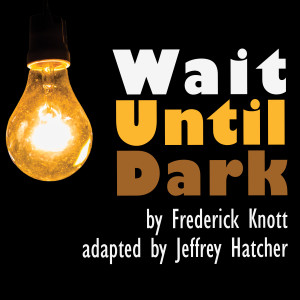 A new take on the classic thriller
November 5-27, 2016
Directed by Patricia McQuillan
8:00 PM — November 5, 11, 12, 18, 19, 25, & 26
2:00 PM — November 6, 13, 20, & 27
Auditions: September 5-6, 2016, at 7:00 p.m.
Learn more
Forty-seven years after Wait Until Dark premiered on Broadway, Jeffrey Hatcher has adapted Frederick Knott's 1966 original, giving it a new setting and freshness.
In 1944 Greenwich Village, Susan Hendrix is a blind yet capable woman, is imperiled in her own basement apartment. Hidden within the apartment is a score for which thieves and conmen would kill. Employing disguise and deception, two newly acquainted crooks become all the more desperate and depraved. As the climax builds, Susan discovers that her blindness just might be the key to her escape, but she and her tormentors must wait until dark to play out this classic thriller's chilling conclusion.
Frederick Knott's play inspired the eponymous film and multiple Broadway productions earning Tony and Academy Award nominations for many of the actors involved – including the film's star, Audrey Hepburn. This adaptation captures the suspense made famous by the previous work in a new time/setting.
A Recipient of the Edgerton Foundation New American Play Award.
Presented by special arrangement with Dramatists Play Service, Inc.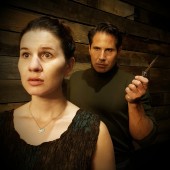 Redlands Footlighters Theater presents Jeffrey Hatcher's adaptation of Frederick Knott's hit play, Wait Until Dark. Directed by Patricia McQuillan, this suspense thriller is guaranteed to keep you on the edge of your seat. Playwright Hatcher has changed the era from 1966 to 1944, which puts us right in the middle of Nazi war times. Women's lib had not yet taken place, and even a sighted woman might have had difficulty dealing with life threatening adversity. Susan (played by Tori Wurm) is recovering from a car […]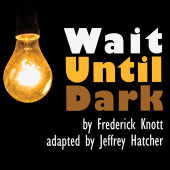 Redlands Footlighters will hold auditions for the classic thriller, Wait Until Dark, on September 5 & 6, 2016, at 7:00 p.m. Written by Frederick Knott and adapted by Jeffrey Hatcher. Runs November 5-27, 2016, and is directed by Pat McQuillan. Be prepared to cold read from the script. Cast requires 4 men, 2 women (one blind woman, one young girl 12-14 y.o.). Seeking: Susan Hendrix: Young woman who lost her sight a year and a half ago. Sam Hendrix: Her husband. A tender, yet strong […]